Promotional Staffing Agency New York & Miami | Guerrilla Marketing | Product Sampling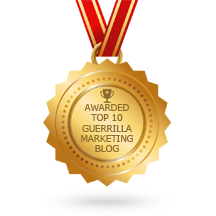 Love Creative Marketing Agency New York & Miami.  Providing clients with marketing services including; Guerrilla marketing stunts, pop up shop hire & build, product sampling staff, exhibition staff and sales promotion campaigns.
Additional promotional services can include, Promo branded vehicles, promotional roadshow coaches, Ad bikes, Ad boards, 3D chalk Art, Chalk & Clean Stencils. Campaigns are tailored so that they are fully measurable.
No job is too small and our account handlers will manage your guerrilla marketing and brand activation campaign in New York or London 
Unconventional & Guerrilla Marketing New York | USA 646-741-8992
Unconventional & Guerrilla Marketing New York | USA 646-741-8992
Delivering tailored experiential brand experiences that are engaging and grab audience attention. An agency working with brands and agencies who are looking to extend their marketing reach, driving sales and generating new audiences.
Guerrilla Marketing Miami and New York
Guerrilla Marketing agency in Miami or New York. These are our areas where you have high footfall and we help many brands target these key states. If you are launching a brand and looking for product sampling staff, promotional Hostesses, guerrilla marketing stunts, Leaflet distribution, branded vehicles, experiential marketing and any other unconventional marketing activation, drop us a line to see how we can help.
Send Enquiry Below:
"Love Creative Marketing were a fantastic company to work with from initial discussions through to execution of the event itself. They understood our brief and met all our expectations both creatively and professionally. We look forward to working with them again"" "Universal Music, Francesca Hughes, International Marketing"
Mobile App Client
Mobile App Software

/
"First of all, I have to thank you for your work, our client is very satisfied. Results from UK and USA during your activity period have been good, so good job to you and your team. I'm sure there will be other collaborations soon."
Guerrilla Marketing & Promotional Staffing Agency New York
Guerrilla Marketing can be a great way to drive brand awareness and increase sales. Unconventional marketing is on the rise, many brands and media agencies across the United States of America are adopting it into their marketing strategies.
If you are looking for product sampling companies in New York and require promotional staff, exhibition staff, costume characters, team leaders, event managers, drivers, promo models, street teams. Call or email now to get a competitive quote.
Our team have over 15 years' experience on the field, delivering experiential marketing, guerrilla marketing, pop up shops and promotional staffing services. We can provide you with top locations in New York for guerrilla marketing activity with minimum risk. This saves you cost on space hire fees.
If you have a promotional brief or require ideas, Contact us to see how we can help.  or Call  646-741-8992